exhibit-E is a unique design and technology firm that has taken a leadership role in providing websites for the art world. exhibit-E websites are designed for in-house maintenance, so your gallery staff can make all on-going content revisions to all areas of your website without having to understand coding. All of our clients experience exhibit-E as freedom. Freedom to make changes, revisions and additions anytime. There are no limitations to how much information you can put into your exhibit-E website. With exhibit-E you control time and cost. With an infrastructure that is easy to navigate and appropriate to the day-to-day business needs of galleries, exhibit-E is the perfect complement to your gallery promotional objectives and daily administrative needs. All this with a design that can match your existing gallery identity—or we can create a custom design to your specifications.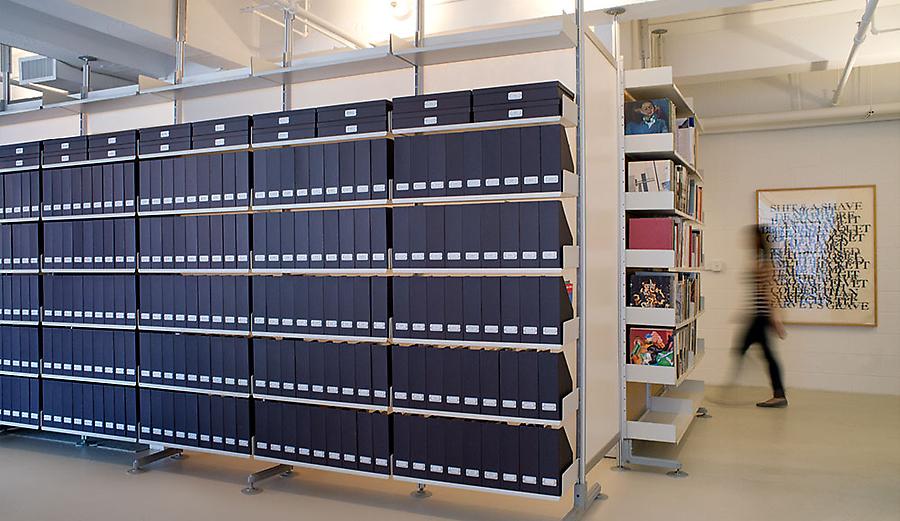 The studio at 601 West 26th Street, New York, NY in the heart of the Chelsea art district
ADA Compliance
The Americans with Disabilities Act (ADA), originally designed for physical spaces, now applies to all electronic and information technology, including websites. It establishes design standards for meeting accessibility requirements for websites. If your site is not ADA compliant, you not only expose your gallery to a possible lawsuit for violating the Act, but on a more basic level, you are preventing people with vision impairments from truly experiencing your website's content, and the underlying principle of the law is that everyone deserves to experience online content. In website design, accessibility has been treated as an afterthought, but today the design process must take into account the principles of universal design to create a better user experience for everyone.
As your website partner exhibit-E is responsible for making sure that your website is programmatically ADA compliant. This means the site programmatically meets the requirements defined in the Level AA standard guidelines for ADA compliance, WCAG 2.1 "ADA Website Compliance Success Guidelines". This includes the way the site is designed, the site structure, navigation, and how features and content are accessed within the site. Also, to help our clients with content compliance, we created a comprehensive 'ADA Compliance for Content Creation' document, which we provide to our clients as a courtesy. If you would like to know more about our website design services please contact us, we would love to hear from you.
To help galleries understand the Americans with Disabilities Act (ADA) content compliance, we created a comprehensive 'ADA Compliance for Content Creation' document, which we provide to our clients as a courtesy. If you would like to know more about our website design services please contact us, we would love to hear from you.
Websites for the art world
We believe great design has lasting value and builds equity over time. With over 25 years of experience in the art world, exhibit-E has established unique expertise, which has been a great advantage for successfully filtering client 'need' into intelligent design. Guided by a rigorous pursuit of design excellence, our goal is to integrate two great impulses: the impulse to make things work and the impulse to make them beautiful.
Our development team brings a vast depth of experience to all aspects of web-application architecture and development, and forward thinking architecture practices. Our experience working with galleries, dealers, collectors and artists for over 16 years, has given us insider knowledge of what galleries expect from a web development partner, what galleries need, and how they use their website. Rational and precise development processes help us apply that knowledge back into the product.
Hosting is essential to our on-going commitment to delivering not only the best designed websites, but the most reliable and secure websites. Client databases are encrypted and backed up in multiple locations to prevent corruption and data-loss. We provide secure login for all our website administration and products, and our hosting includes access to our exhibit-E software, which allows our clients to update and maintain their website in-house from anywhere online.
We are compliant with the new EU data protection law and the General Data Protection Regulations (GDPR). You can access our Terms and Conditions and Privacy Policy on the footer of our website. As of November 2018 our sites meet the Level AA standard guidelines for ADA compliance, WCAG 2.1 "ADA Website Compliance Success Guidelines". Don't hesitate to contact us to see how we can help you.
Tel (212) 625-9910
info@exhibit-e.com
Web-based gallery Inventory management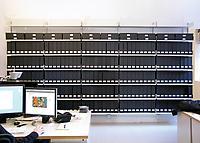 galleryManager™ by exhibit-E developed from the idea that we could reduce the headaches that we found many of our clients experienced with existing gallery inventory management software. Designed to replace those systems, galleryManager is a web-based solution for tracking everything from your contacts and transactions to artwork, invoices and purchase orders. Checking the ownership history or provenance. Instantly updating appraisals and cataloguing. Knowing the cost of photographing, framing, hanging, restoration, shipping and insurance from anywhere online. And, galleryManager integrates with our websites so you can push artworks to your website seamlessly, and manage both systems from the same dashboard. For more information don't hesitate to contact us or visit our website:
Tel (212) 625-9910
www.gallerymanager.com
Sophisticated and functionally robust, our new Collage template websites are designed for leaner budgets and the fast pace of the art world. Now we can design and launch a great looking gallery website quickly and cost effectively. Also our websites integrate with galleryManager, our web based inventory management system, so you can manage both systems from the same dashboard. Here are a few samples of exhibit-E's new Collage template websites:
Elizabeth Dee
Morgan Lehman Gallery
Allan Stone Projects
Diana Al-Hadid
Publications and Systems Design for galleries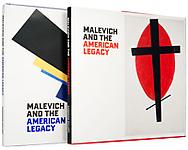 When tasked with creating a gallery identity system concurrent with a gallery website, we work with our sister firm, Dan Miller Design. DMD has over 25 years experience in the art world creating award winning catalogs, books and broad-based design solutions for a range of clients including Gagosian Gallery, Marian Goodman Gallery, The Brant Foundation, Metro Pictures, Paul Kasmin Gallery to name a few. Don't hesitate to contact DMD for print design estimates or to further discuss your needs.
Tel (212) 966-4064
info@danmillerdesign.com
www.danmillerdesign.com
The Art World and the World Wide Web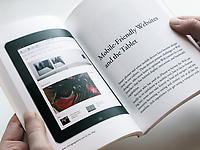 Written for art world insiders, this book is meant to be a guide to using the World Wide Web as an essential tool for doing business in the global art market. It is a 212 page publication, with essays on the World Wide Web and the Art World; Mobile Responsive Design websites, and the Tablet; Web-Based Gallery Management; and interviews with gallerists, and artists. Published by exhibit-E ©2014.
Buy Now
Click to view online version